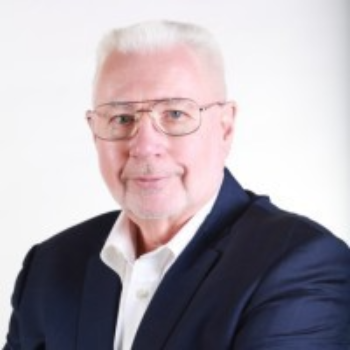 Ronald L. Anderson
Co-Founder, President, Chief Executive Officer, Chairman of the Board
Since 1972 Mr. Anderson has experiences within the medical industry spanning the disciplines of sales; marketing; training; management; and, consulting. Since 1977 his focus has been on the cardiovascular industry.
In his marketing roles he was instrumental in key product launches both at Cordis Corporation with Sequicor, first to US market DDD pacemaker, and with Paragon, Siemens Pacesetter's bipolar DDD pacer.  He has participated as a product design team member at both Cordis and Siemens Pacesetter.
At Cordis he was promoted to National Training Manager in the Sales and Marketing Division where he directed employee training for pacing; angiographic; and, neurosurgery teams.
In 1988 Ron founded CardioTech, Inc. providing regional sales and marketing services on behalf of several CRM companies.  During this time, he also co-founded EP Summit, an annual educational seminar focused on the practice of cardiac electrophysiology.
Ron has provided marketing and sales consultative services to early stage startup companies including Novoste, Cardio Optics, and Irvine Biomedical.  Additionally, he provided consultative sales training for Telectronics Pacing Systems.
Ron earned his BS Ed. degree from Slippery Rock State College, Slippery Rock, PA and his MBA from the University of Miami, Miami, FL. He was one of the first non-physicians in the world to pass the NASPExAM/AP, a certification of competency in cardiac pacing.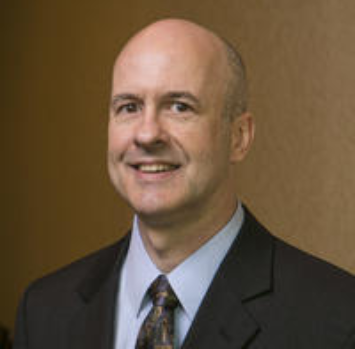 J. Kevin Donahue, M.D.
Co-founder, Director
Dr. Donahue is recognized as one of the world's leading authorities on gene therapy for cardiovascular applications and has received a number of grants from National Institutes of Health (NIH); National Heart, Lung, and Blood Institute (NHLBI); American Heart Association (AHA), and National Institute on Aging (NIA) in support of his research.
Dr. Donahue is a Professor of Medicine and Director of Electrophysiology Research at the University of Massachusetts School of Medicine, Worcester, MA.  He earned his BA in Chemistry, magna cum laude from Washington University College of Arts and Sciences in St. Louis, MO.  and his Medical Degree from Washington University School of Medicine.  He completed his Internal Medicine Residency at the Hospital of the University of Pennsylvania and his Cardiology and Cardiac Electrophysiology Fellowships at the Johns Hopkins University School of Medicine.
Kevin is Board Certified in Internal Medicine – Cardiovascular Disease and Cardiac Electrophysiology.  Dr. Donahue is a member of the Cardiac Electrophysiology Society; American Society of Gene and Cell Therapy; American Heart Association; Heart Rhythm Society; and, American Society for Clinical Investigation.
Dr. Donahue has received numerous awards and honors including Phi Beta Kappa Honorary Society; US News Top Doctors; and, Castle Connelly top 1% of clinical cardiac electrophysiologists in the US list.
Over the course of his career Dr. Donahue has been a conference organizer or session chair 22 times and has delivered 95 invited lectures.  He has authored or co-authored numerous peer-reviewed articles as well as 10 book chapters and 7 editorials.  Kevin has and continues to serve on various advisory committees; editorial; and review boards.
He was a co-Founder and Board of Directors Member at Excigen, Inc.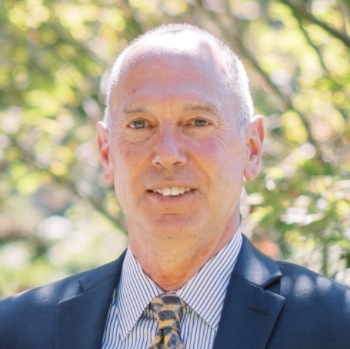 In March, 2020 Bob Katz joined the Board of Directors at Rithim.  Bob is a proven serial life science start-up executive with a broad, multi-disciplinary background. He has excelled as an early stage specialist with unique R&D, Clinical, Regulatory and Operations successes. Mr. Katz's background includes medical device and combination product (drug/device) development including implantables, durable medical equipment and disposables. He has been instrumental in successful PMA, IND, 510K and CE Marked product developments & regulatory approvals. Since 1984 his experiences span an impressive career in the fields of interventional cardiology, endovascular and vascular surgery, electrophysiology, ENT, women's health & emergency medicine. Bob has a reputation for building effective and loyal teams and successful product introductions. He is self-driven with an entrepreneurial effort and venture fundraising experiences which have led to successful IPO and M&A outcomes. He is a named inventor on 20+ patents and has managed IP portfolios.  Mr. Katz has served on the Board of Directors at ContraMed LLC and PinPointe USA, Inc., and in senior executive roles at ContraMed, LLC, PinPointe USA, Inc., Aptus Endosystems, Revivant Corporation, and Symphonix Devices, Inc.  He is a Strategic Advisor at Hybridge Medical, LLC, and currently serves as President & CEO and Director at ForwardVue Pharma.
Bob earned his M.B.A. from the Friedt School of Business, Southeastern University; his M.S. in Biomedical Engineering from Boston University; a B.A. in Business Administration and a B.S. in Electrical Engineering both from Rutgers University.